hidden between the trees of a forest in the nagano prefecture of japan is a small earthen house realized by tono mirai architects. the project, which combines traditional materials and building techniques with contemporary environmental strategies, was designed for a client looking for an unusual yet timeless home.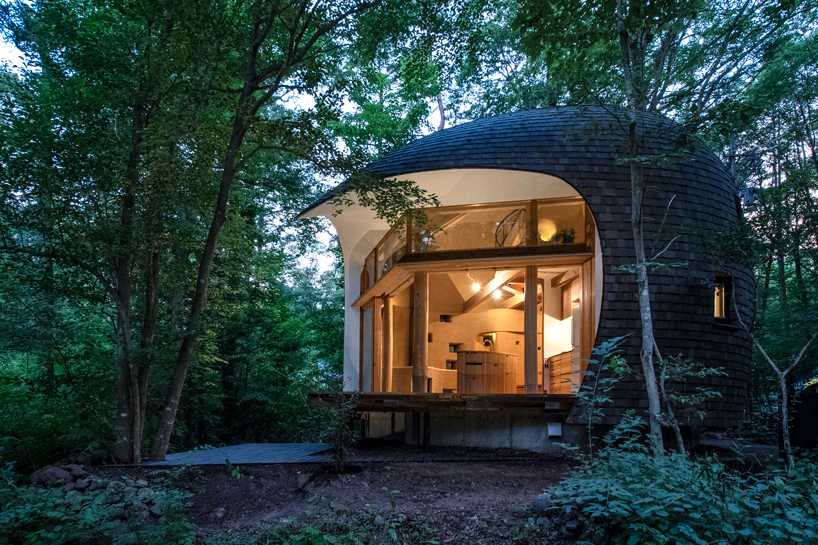 all images by takeshi noguchi
as per the request of the client, shell house was developed to occupy only 20% of the 290 m2 site. following this brief tono mirai took inspiration from natural forms to create a small, organic-shaped building that blends into the surrounding forest. akin to a shell, the house protectively curves around the north and west elevations before opening out to the east and south. this large opening lets sunlight flood into the interior while also connecting the living spaces to the great outdoors.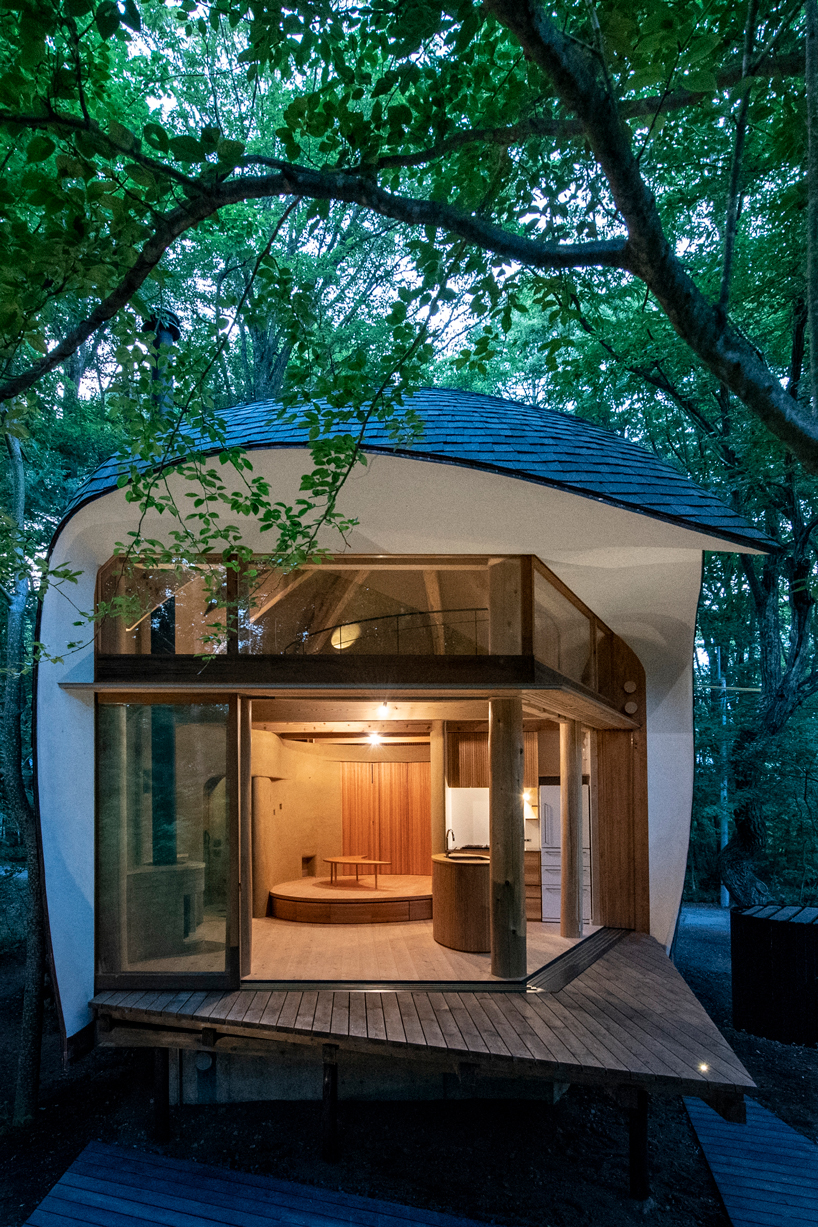 to achieve as low an environmental impact as possible, the house was built using local FSC timber, earth, and people's hands – all without petrochemical materials. all the interior rooms are finished with local earth and wood. the earth wall of the curved surface gently stretches through the whole house, enveloping users in a natural and cozy atmosphere. to the southeast, the building integrates with the forest by the wooden deck, which protrudes outwards.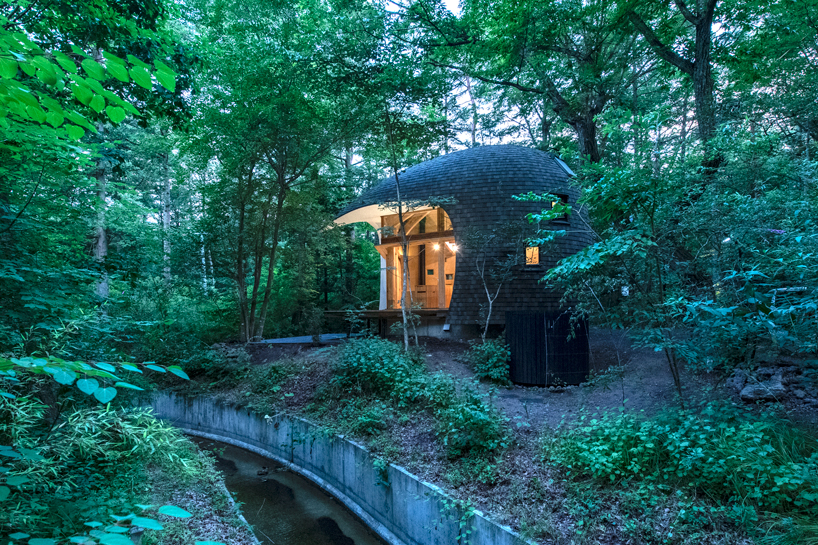 shell house is designed according to passive design. the outside wall, roof and ceiling average an overall u-value of 0.49. (w/m2k). the earth wall is combined with 180 mm of wool insulation, which has a u-value of 0.207 (w/m 2 k). thanks to the use of these materials and strategies, the building was rated 5 stars for energy efficiency in the japanese environmental assessment CASBEE S.