Antibiotics and fast food: New report shows major chains responding to health threat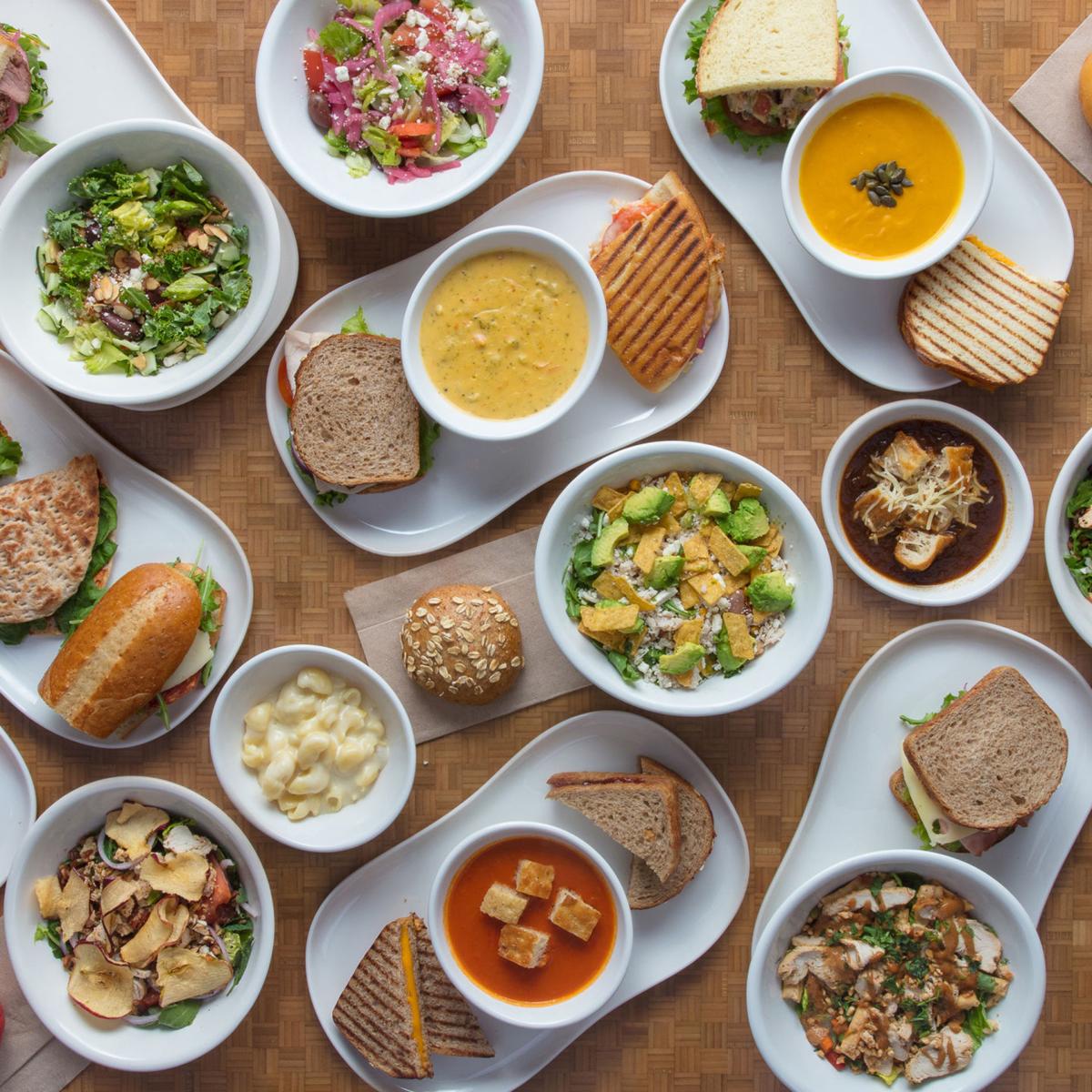 The next time you step into your favorite fast food joint for a crispy chicken sandwich, you may unwittingly help combat — or abet — one of our most urgent public health threats: drug-resistant superbugs.
Here's how you'll know: U.S. Public Interest Research Group Education Fund and a group of health, consumer and environmental organizations recently released the third annual Chain Reaction scorecard. That report grades the top 25 restaurant chains in the U.S. based on their antibiotics policies for the meat they serve.
For the third year in a row, Sunset Hills-based Panera Bread leads the pack with an A for a comprehensive policy that restricts routine antibiotic use throughout its meat supply chain. Subway is pushing its way closer to the top, with a B+, for making genuine progress on its commitment to no longer serve any meat raised with antibiotics by 2025. And KFC earned most improved, going from an F in last year's report to a B- this year for its recent commitment to no longer serve chicken raised with medically important antibiotics in U.S. locations by the end of 2018.
Overall, 14 of the top 25 restaurant chains have taken some action to restrict routine antibiotic use in their meat supply chains, up from nine last year. That's nothing to sneeze at, but most of the restaurants continue to chicken out when it comes to eliminating routine antibiotic use in their beef and pork supplies.
We simply cannot afford to continue raising animals and producing meat at the expense of our life-saving medicines, whether it's chicken, turkey, pork, beef or whatever else graces our dinner table. One study estimates that without urgent action, drug-resistant infections will kill more people worldwide by 2050 than cancer does today.
We need to tackle this antibiotic resistance crisis on many fronts. One of the most pressing areas is the misuse of the medicines in industrial agriculture.
Approximately 70 percent of the antibiotics sold in the U.S. that are considered important to human medicine are intended for use on livestock and poultry, not people. Many meat producers don't limit antibiotics only to treat sick animals. Instead, they routinely give the drugs to animals to prevent diseases brought on by unsanitary, crowded living conditions. That routine use of antibiotics creates the ideal conditions for breeding and spreading drug-resistant bacteria.
Those drug-resistant bugs can travel from farms to your body via several paths, including eating contaminated meat, or direct contact with farm workers, or tainted air, water or soil. If you're infected with an antibiotic-resistant superbug, it can have long-term repercussions. In her book "Big Chicken," journalist Maryn McKenna tells the story of how Rick Schiller was infected with a drug-resistant strain of salmonella, a foodborne illness, during the Foster Farms outbreak in 2013 that sickened hundreds of people. Years after almost losing his life, Schiller continues to struggle with medical problems.
The more that major meat buyers, including restaurant chains, commit to only purchasing meat raised without the routine use of antibiotics, the less that meat producers will misuse these drugs. It's simple, good, old-fashioned economics.
Although we've seen significant progress in the restaurant sector, eleven major chains—including Olive Garden, Chili's and Arby's — still received F's for failing to adopt any meaningful policy to stop the misuse of antibiotics in their meat supply chains.
So the next time you're craving a quick meal, check out the scorecard, make a few mental notes, and visit one of the chains that scores well. Or if your favorite chain scores a failing grade, encourage them to do better, much better. The more restaurants that take action, the better our chances of preserving our ability to treat common infections.